Real Rap Sessions presents...
Contest Info:
​ Real Rap Sessions Freestyle Contest will be a live video and audio recorded rap cypher and contest designed to provide a platform for the showcasing and development of DMV rap talent. 10 rappers will enter to compete in a battle to see who has the best bars! The rapper whose freestyle gets the most votes will win 2-hours of recording time at Skylight Studios, a free beat from a featured local producer, and a bundle of prizes from our local sponsors. Rappers will choose from 3 beats selected by the Real Rap Sessions Team DJ, spit their best 60-second freestyle, and get their fans to vote for their freestyle online! The rapper with the most votes will claim the prize package.



CONTEST DETAILS
10 rappers will pay a $50 entrance fee to participate and compete in Real Rap Freestyle Contest.
Once we have our first 10 rappers registered to compete, we will announce the official contest date
Contestants will receive the session beats 7 days prior to the date of the session. Within that 7-period, contestants will select one beat, and write one freestyle that they will perform/record live for the competition. Pre-written freestyles are allowed.
Emcees will be professionally video/audio recorded inside the studio performing a 60 second freestyle to their beat.
Freestyles may be no longer than 1 minute in length
Participants will have their photo taken for the event Instagram
Freestyle videos will be edited and posted online in one single cypher video on youtube,
Individual freestyle videos of each contestant will be posted on the @realrapsessions Instagram. Contestant fans must vote for their favorite emcee via the @realrapsessions Instagram page, by liking their favorite rapper's video.
The rapper with the most likes at the end of the the contest voting period will be crowned the Real Rap Freestyle Champion.
Voting will take place for 1 week after the freestyles are posted. The results will be announced 1 day after the voting closes.
The winner will receive 2 free studio hours, 1 free instrumental lease from our special featured session producer, and a special prize bundle from our local sponsors
Once you have completed the sign-up form, please pay your entry fee by clicking the "Buy Now" Button below to complete the contest registration!
Event Rules:

1. Solo artists only, no groups.
2. Be on time on the date of the competition.
3. $50 entrance fee must be paid in full by the week before the competition in order
for you to compete.
4. If your freestyle goes over the time limit, you will be cut short.
5. If you plagiarize, you will be disqualified
6. Support your fellow artist, no hating, just friendly competition.
7. Bring your A-game
8. Freestyles may be NO LONGER than 1 minute in length
9. Do NOT bring an entire crowd. There is limited spacing available in the studio, so
if you show up with an entourage, some people may have to wait outside.
10.No cheating!
11.By participating in this event you permit the recording of your contributions and
assign to the organizers the complete copyright and all other rights in your
contributions for use in all media.
12.You must be at least 18 years of age to be eligible to compete.
13.No illegal props are allowed in the cypher.
14.The official date, time, and location of the contest will be announced when all 10
rappers have registered to compete.
15.Have fun!

Contact us:
If you have any further questions regarding the contest, please send us an email at
realrapsessions@gmail.com
Powered by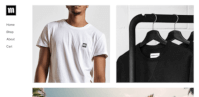 Create your own unique website with customizable templates.